The table your friends will BEG to play on
WILD, CRAZY DICE ROLLS
Let LOOSE during your games! Walled pit stops dice rolling away!
LUXURIOUS PLAY SURFACE
Neoprene playmats give a bouncy feel to your play area. The rubber underside makes card pickups a snap!
MODULAR & EXPANDABLE
Connect 2 tables to make LONG or WIDE tables, or add an easy 2' extension.
SAVE GAMES FOR LATER
Gorgeous, real wood toppers convert your game table into a modern, functional dining table.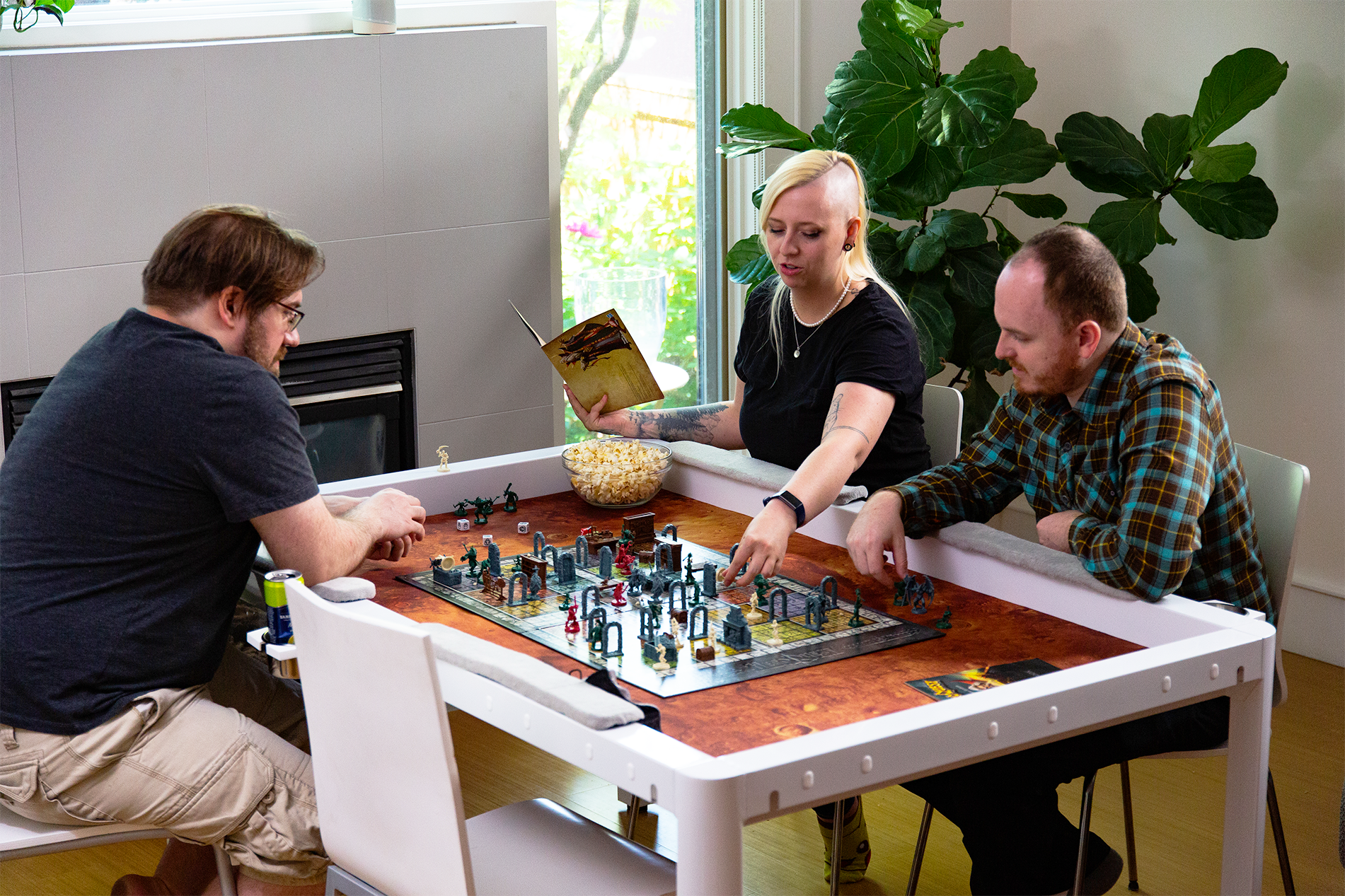 PERFECT SIZE
Project Ironside has a 3x5' play area and comfortably fits 6 people!
NO SPILLS, NO PROBLEM
No more anxiety - just glorious revelry! Cheers to worry-free game nights!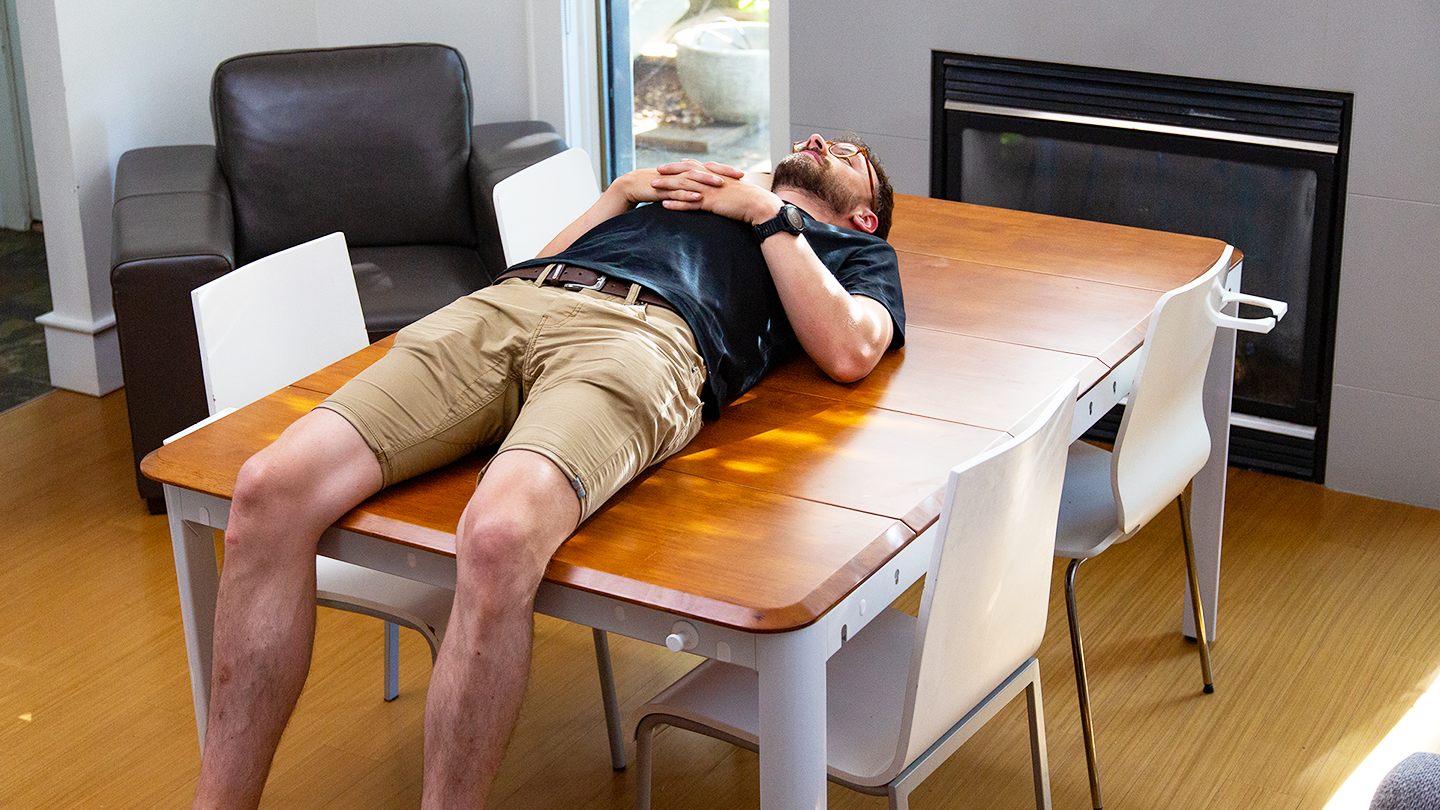 STRONG, CLEAN DESIGN
Made from pure steel, Project Ironside is engineered to withstand pressure from the meatiest of arms, and its powder coating makes it warm to the touch.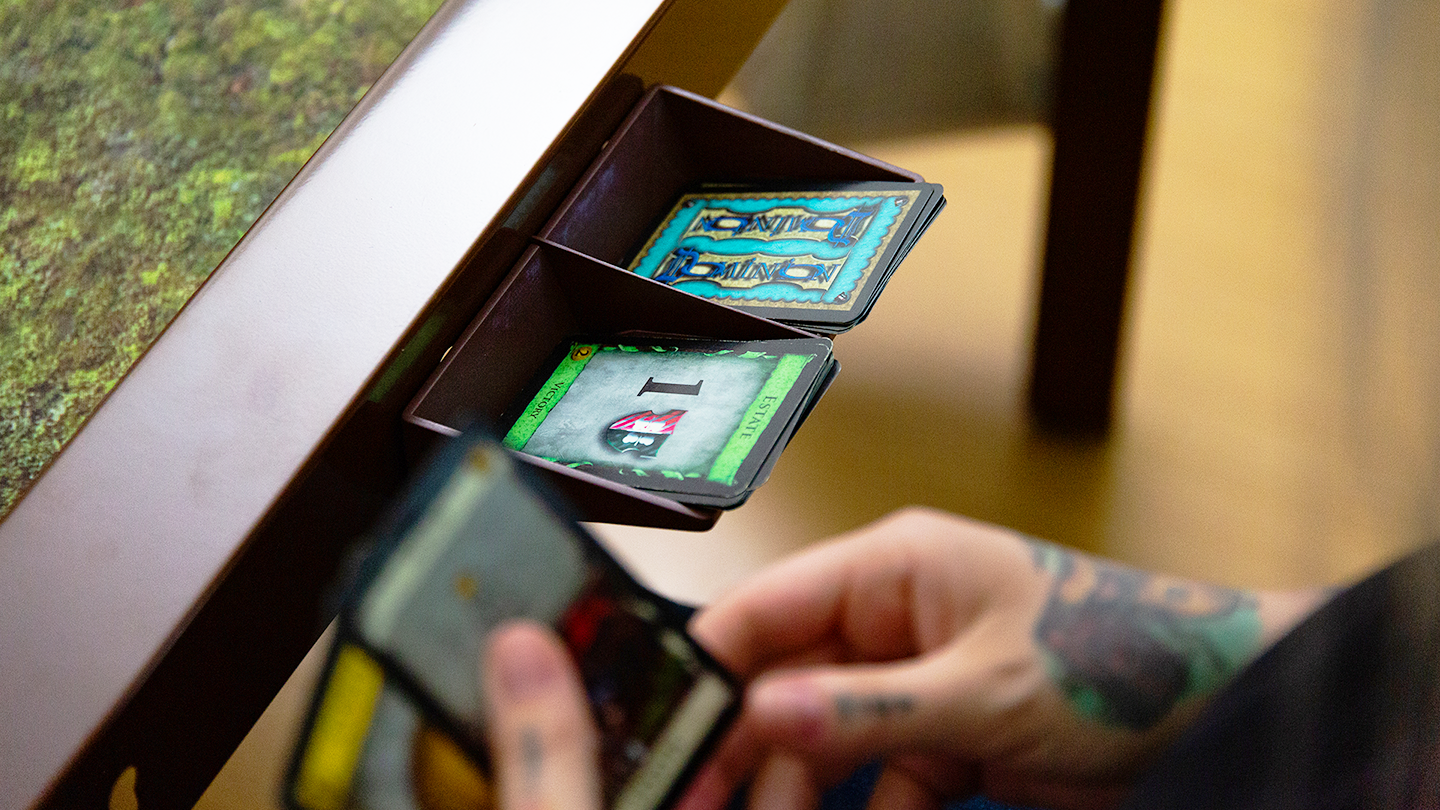 HANDY ORGANIZERS
Keep the play area clear of loose bits and messy card decks!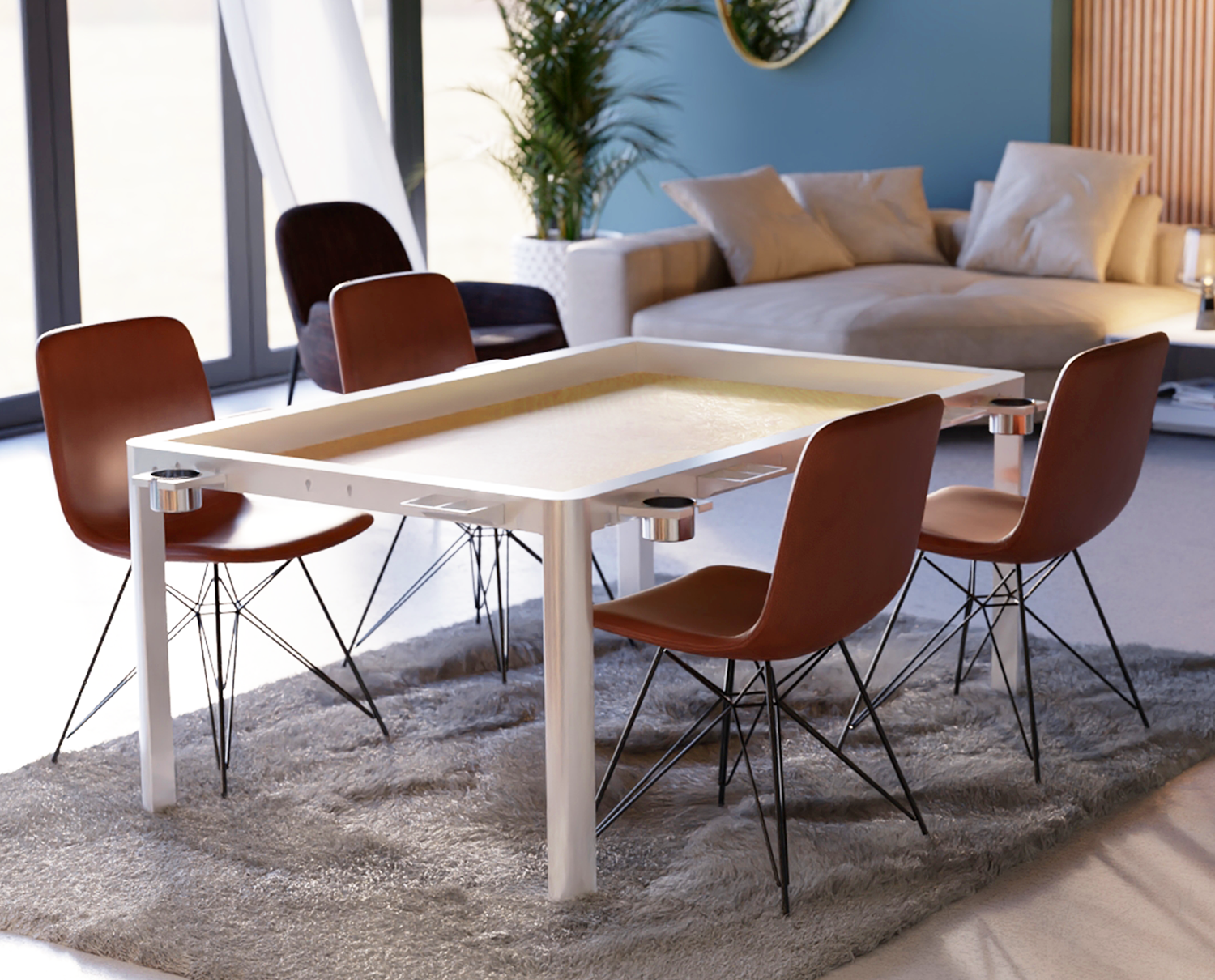 Build your dream table!
Click the button below to configure your dream table with our bundle builder!
BUILD YOUR OWN
Pre-orders lock in November 30
TOTALLY TRANSFORMABLE
Turn your table into a coffee table or bar height table by swapping out the legs!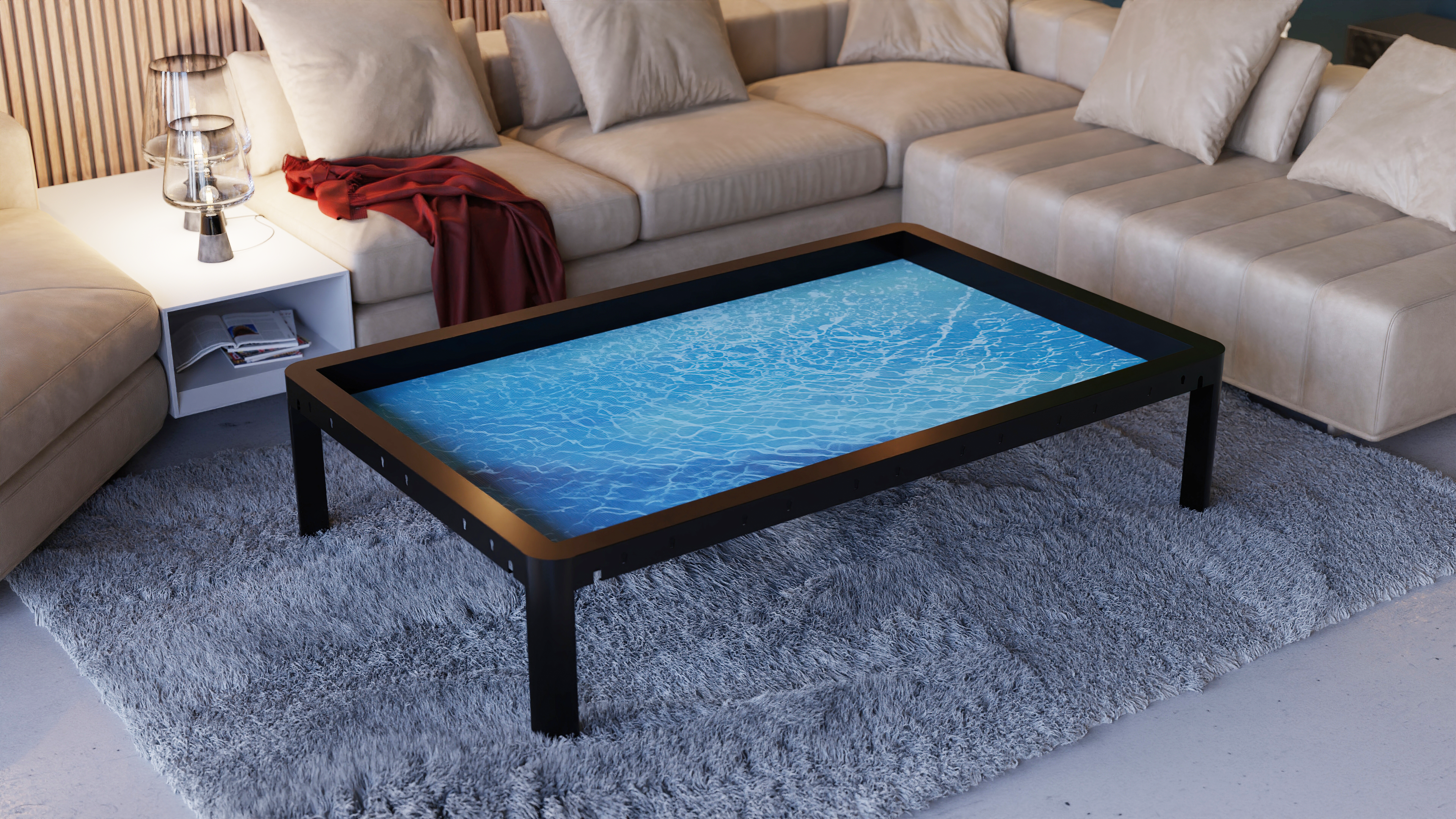 Coffee Table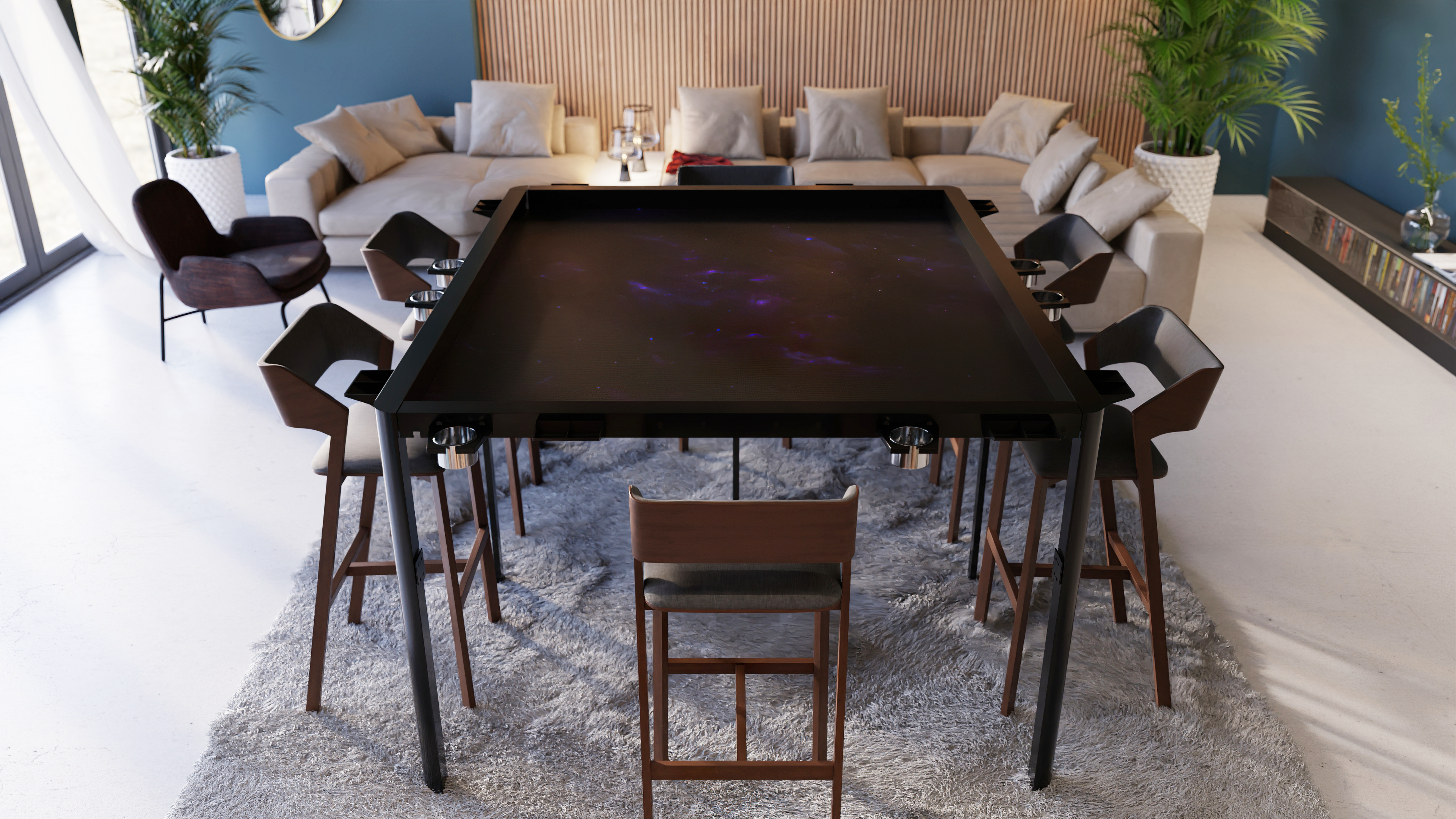 AWESOME ACCESSORIES
Giant Bag of Holding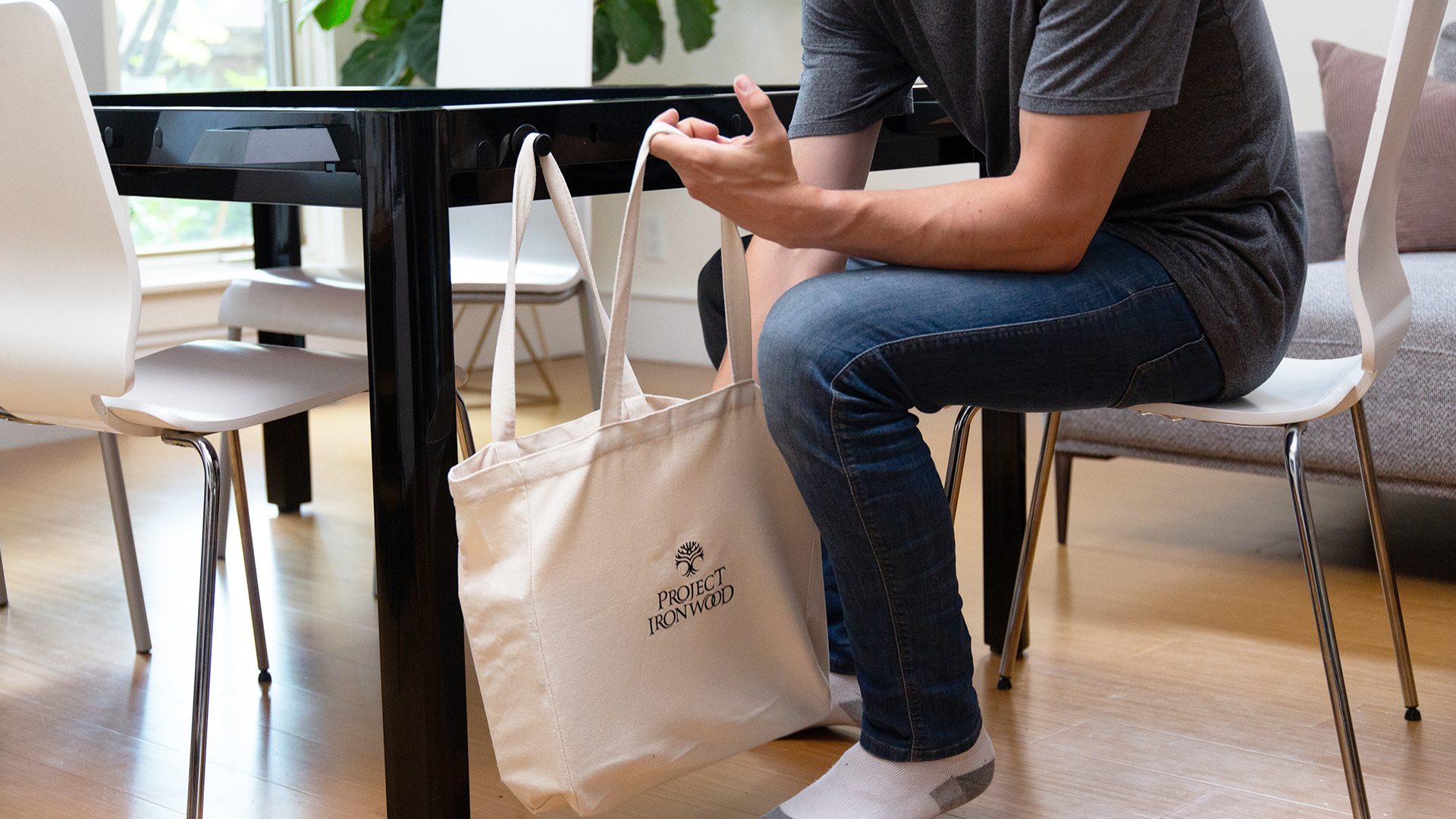 AWESOME ACCESSORIES
Hook and Tote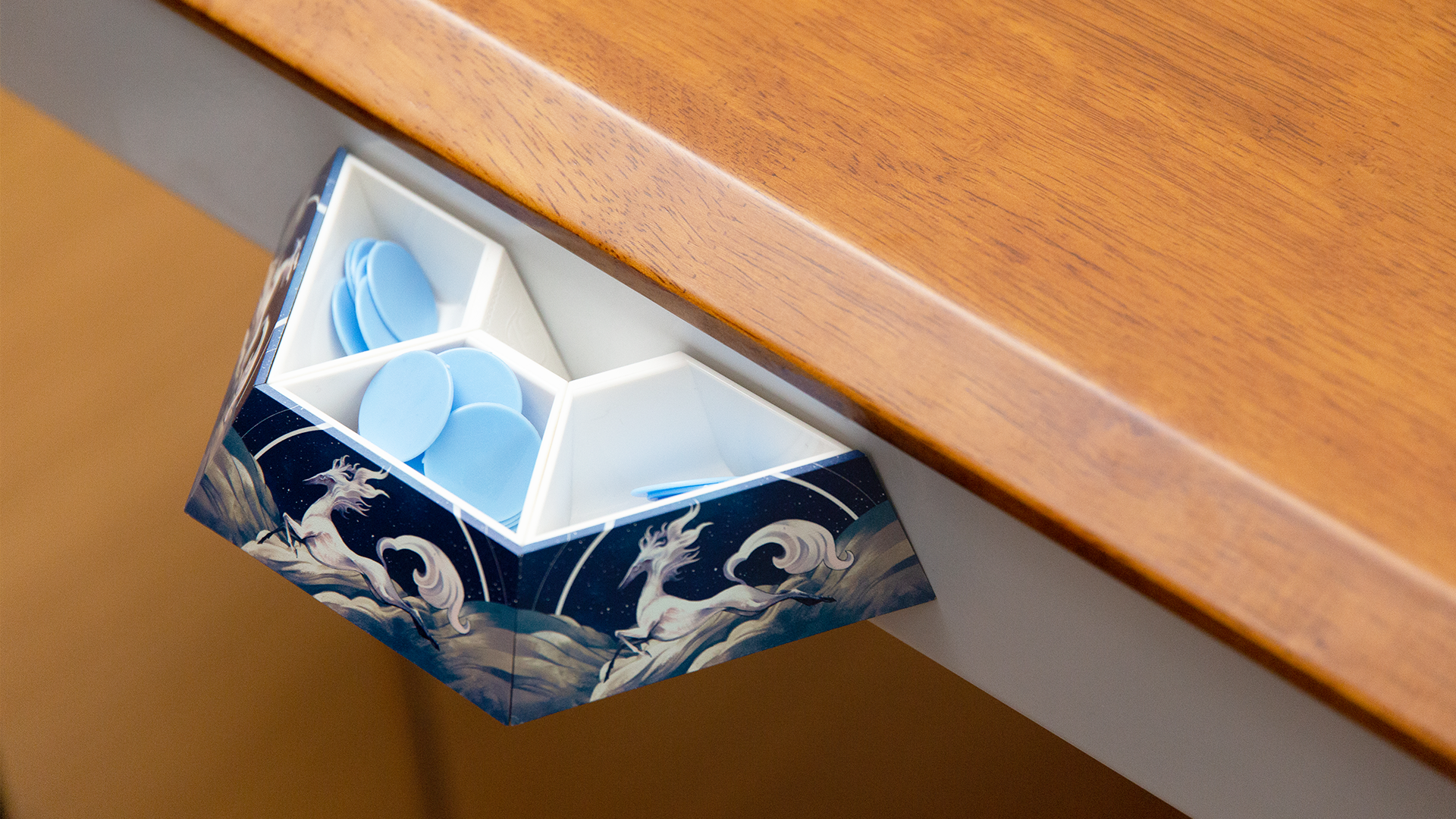 AWESOME ACCESSORIES
Modular Bit Holders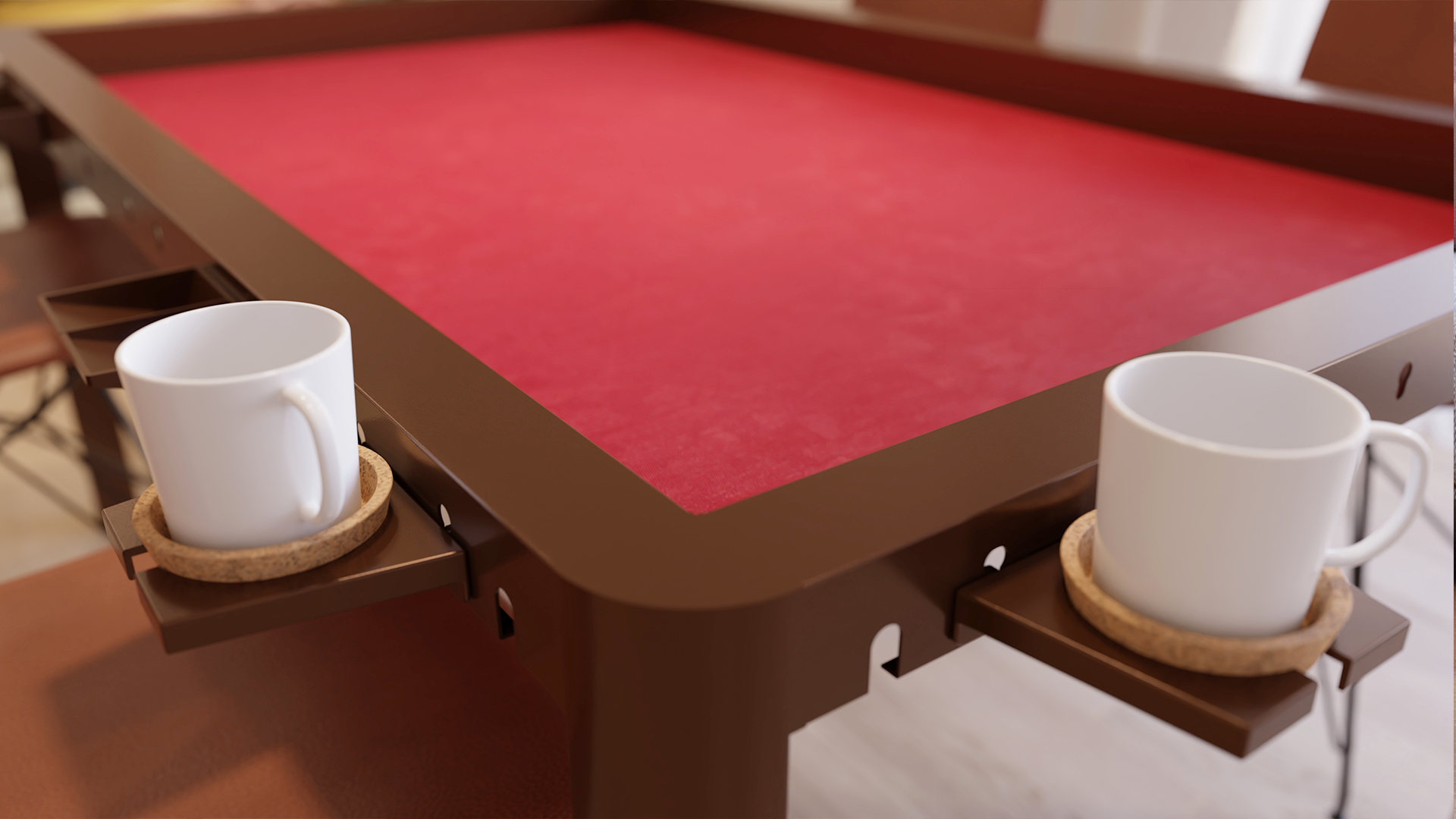 AWESOME ACCESSORIES
Cork Mug Plugs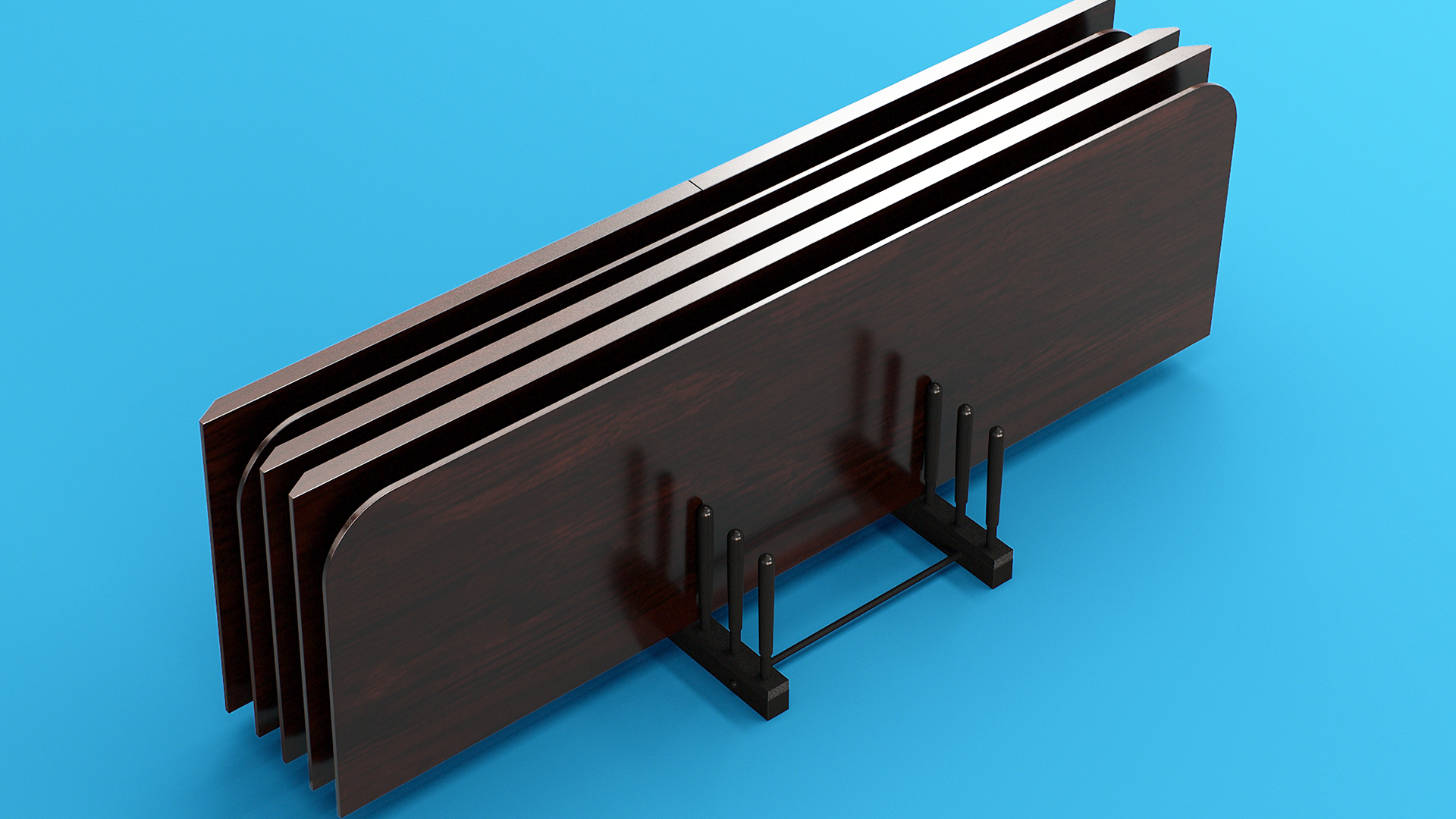 AWESOME ACCESSORIES
Topper Storage Rack
5 months before delivery
Pre-orders LOCK
Place your order for Project Ironside before the deadline - make sure to include all the accessories you want! Once Pre-orders are locked, we send your order to the factory.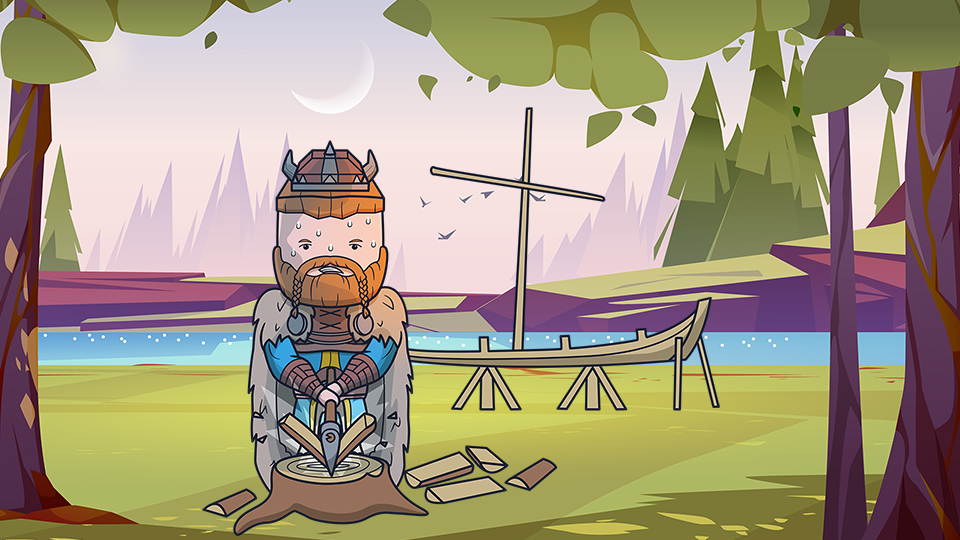 3-4 months before delivery
Tables are crafted
Project Ironside takes about 1-2 months to produce.
Once all tables for the wave have been produced, they embark on a heroic journey across the ocean.
1 month before delivery
Tables arrive at port
4-8 weeks after production, your order completes its ocean adventure, arriving in your home country.
They are then transported to your local warehouse.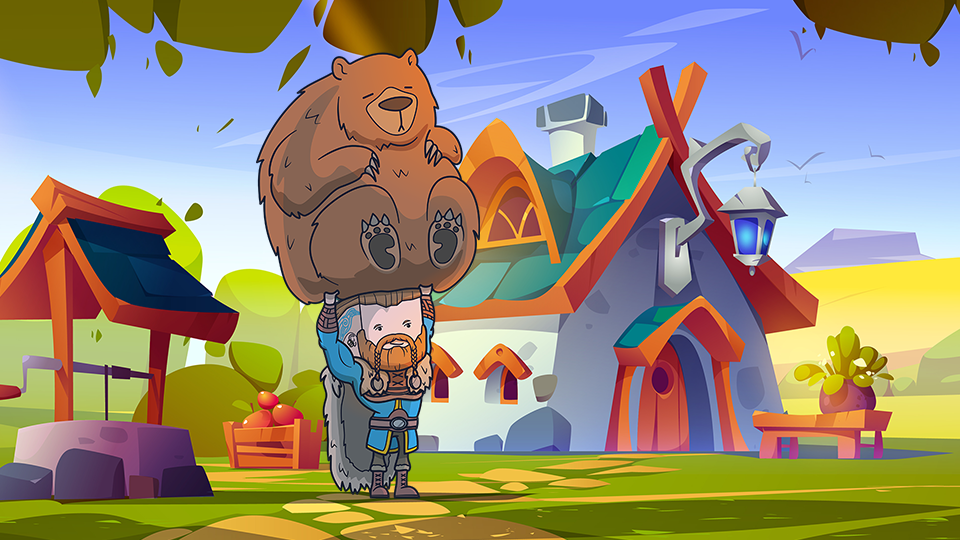 Delivery time!
Tables are delivered!
About 2-4 weeks after arriving at local warehouses, tables will be shipped to your doorstep!
You'll receive a tracking number before it arrives.
FAQ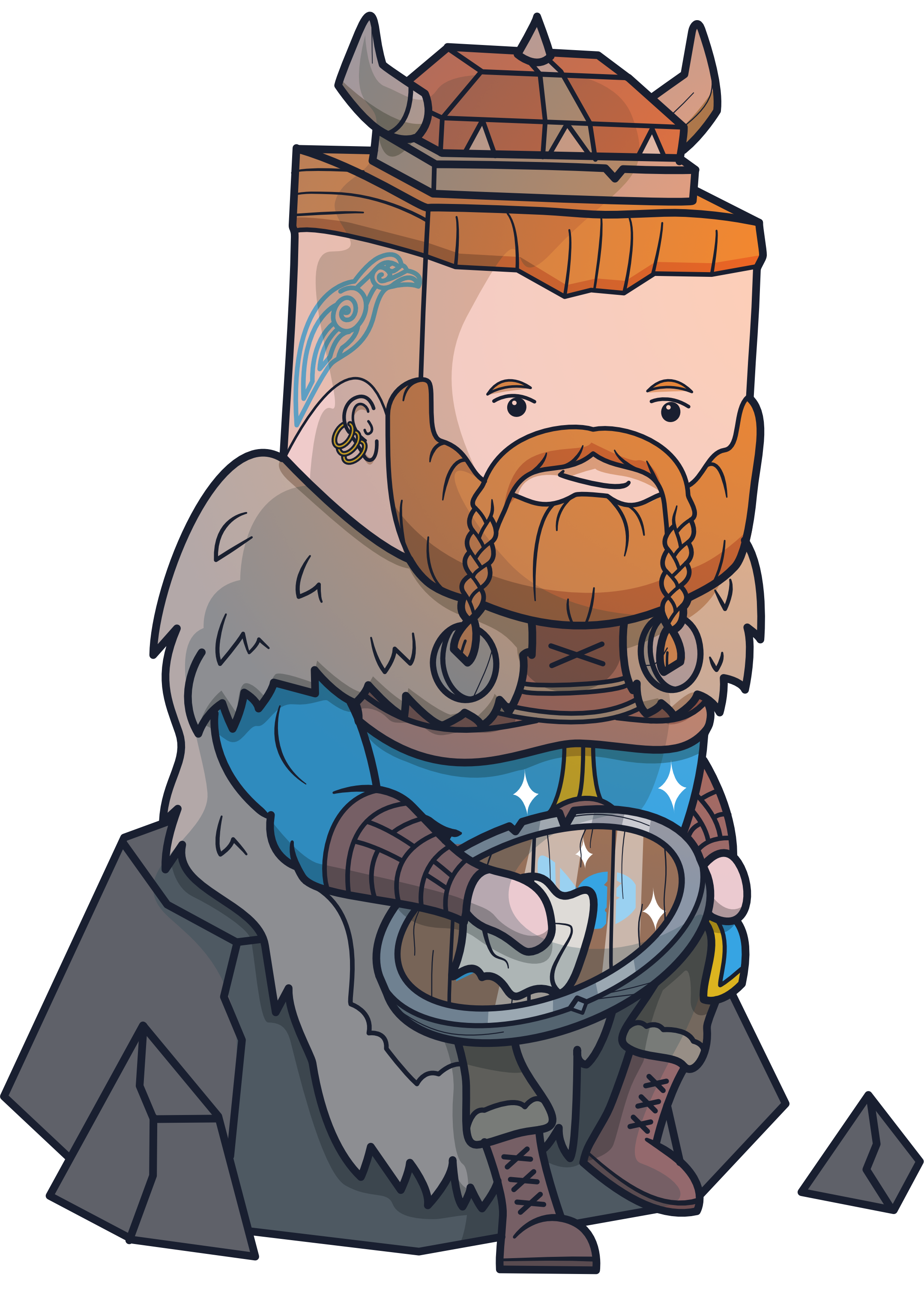 You can reach us anytime at support@cloudpunchergames.com
We try to answer all emails within 48 hours.
How long will it take to get my order?

Everything is MADE-TO-ORDER. Once the Wave locks, we will put your order in the manufacturing queue, and you'll receive your order in about 5 months.
What countries do you ship to?

We ship to USA, Canada, UK, and EU.

For Asia-based Majesties, please contact us at support@cloudpunchergames - we can give you a shipping quote and manually place your order.
1. Buy one "Project Ironside" table, or two tables and a "Connector Pack" if you want to combine two tables in a larger one. If you want an extended table, get the "Extension Kit" as well.

2. Add your wood topper (either the "Convertible Wood Toppers" or one of the "6x5' HUGE Wood Toppers").

3. Add your accessories like cup holders, playmats, and arm rests.

Every Project Ironside comes with one 3mm playmat, but does not include any cup holders, hole covers, or other add-on accessories - those need to be purchased separately.

Every table is made-to-order! Once you've placed your order, it'll be in the production queue and delivered in about 5 months.
Which wood topper do I need?

If you have one Project Ironside, you just need one Convertible Wood Topper.

If you have one Ironside + a 2' Extension, then you need one Convertible Wood Topper and one Extra Wood Panels (2-pack).

If you have 2 Ironsides and a Connector Pack, then you need a 6x5' HUGE Wood Topper.
What do I need to expand my table?

6x5' connected table requires: 2x Project Ironside tables, 1x Connector Pack. If you want to make it bar height, add 1x 6x5 Bar Height Table Kit. If you want to make it a coffee table, just add one Coffee Table Conversion Kit.

If you want to expand one Ironside by 2' (60cm) to make a 7' long table: select 1x Project Ironside and 1x Ironside Extension Pack. To cover it with a wood topper, you'll need 1x Convertible Wood Topper and 1x Extra Wood Panels (2-pack).
What are the dimension of a Project Ironside table?

Play area: 3' x 5' (150x91cm)

Outer dimensions: 64" x 41" (162x105cm)

Adjustable height: 29 - 31" (74-78cm)

Vault: 2.75" deep (7cm)

Height under the table: about 26.5" (67 cm) - height is adjustable because of 2" screw-in adjustable feet.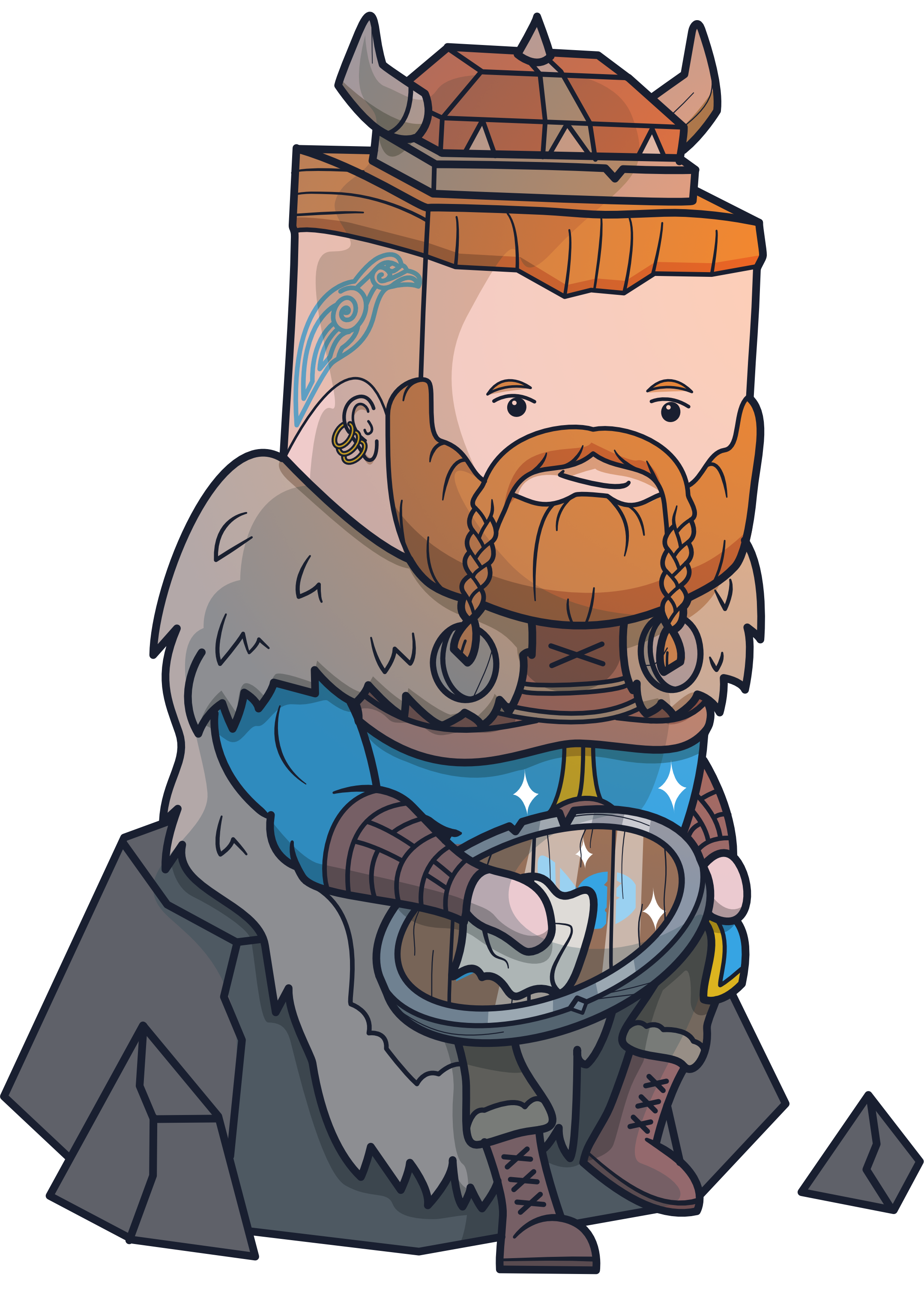 You can reach us anytime at support@cloudpunchergames.com
We try to answer all emails within 48 hours.